Air Conditioning

GM / Delco / Frigidaire
Original Old Stock -- Air Conditioning Parts
POA Valves - Reconditioned, tested, guaranteed
All of my POA valves are cleaned, lubricated, and tested before shipping - guaranteed 100%
These will work just fine with either R12, or R134. However, original R-12 will always be colder.
There are 3 different configurations of the POA valves.
The only real difference, is the location of the expansion valve inlet port.
Other than that, they ALL function exactly the same. Please be sure of your application.
Restorers, be carefull -
For judging, typically a rebuilt valve from some of the other vendors will not be correct,
the sides of those valves have to be cut away during the rebuilding process.
Whether you purchase one of my valves or not, make sure you get one in original configuration, or NOS - and guarenteed to function.
Hope this helps. Jeff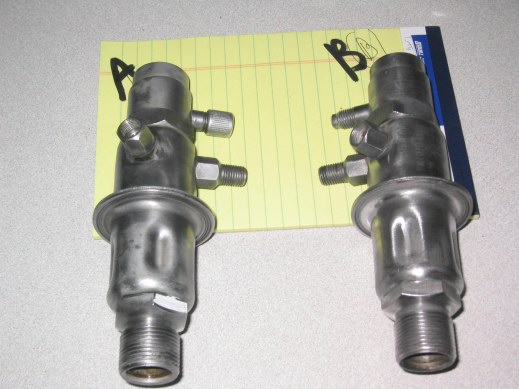 POA Valve - type A $110.00
POA Valve - type B $135.00
POA Valve - type C $145.00
Expansion Valves - Frigidaire originals - Refurbished, Tested, Guaranteed.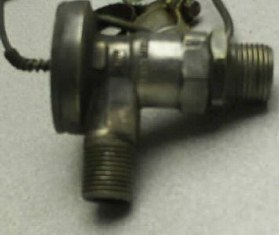 $65 each
Expansion Valves with clamps $65.00
Dryers - Originals - Rebuilt, and ready for imediate delivery.
one of mine, or exchange your original - 1964-1968 (63 units are sometimes available - call to check status) I do have stock now...
Perfectly Restored to NOS Condition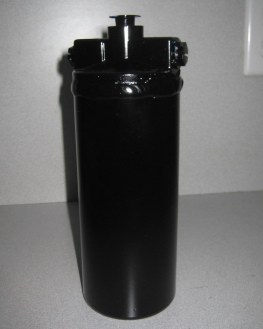 (63 units are sometime available - call to check status)
Original Receiver dryer - 64-68 $165.00
Original Receiver dryer EXCHANGE - 63, 64-68 $120.00 Please send me your original core
Compressors - Original Old Stock
NOS Delco - - Delco Aire Remanufactured - - Used originals - Working and guaranteed
Also Available - NOS delco componets:
Rebuild kits
Clutch assys
Pulleys
Hubs
The names Pacecarjeff©, Broach Buster©, Broachbuster©, Broachbusters©, and Broach Busters©, are registered trademarks.
Copyright ©2002-2015 broachbuster.com. All rights reserved.