Radiator Hoses

Exactly Correct Reproduction Radiator Hoses for:
Camaro, Chevelle, GTO, Firebird, and Nova.
These are official GM licensed hoses - made to look like original old stock.
Please note: I am personally making these items myself - great care is spent to ensure exact detail.
Finally - VERY CORRECT - Reproduction hoses for your classic Chevrolet.
BRAND NEW - HIGH QUALITY - READY TO INSTALL.
This is the closest to Original GM Stock (NOS) available.
Hand stamped so they are NOT perfect - JUST LIKE THE GENERAL DID THEM.
Every time I stamp a hose - it is a little different. I won't sell anything that I wouldn't install on my own cars.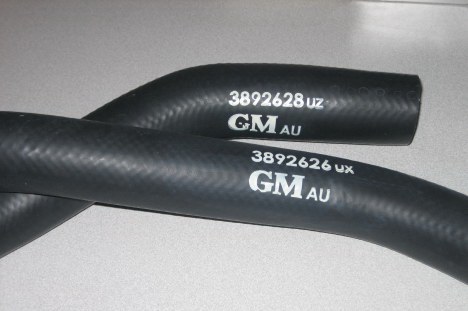 $27.95 each
* Please note - These hoses are made to the exact shape and size as factory originals.
I can not guarantee proper fit, if you have modified your engine or radiator.
Authentic Radiator Hoses: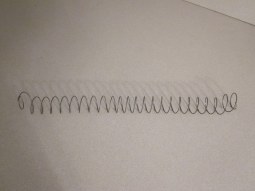 $9.00 each
Lower Hose Spring - Radiator Lower Hose Spring- All
If you don't see your application, send me an email - I may be able to make a special.
$27.95 each
The names Pacecarjeff©, Broach Buster©, Broachbuster©, Broachbusters©, and Broach Busters©, are registered trademarks.
Copyright ©2002-2023 broachbuster.com. All rights reserved.